---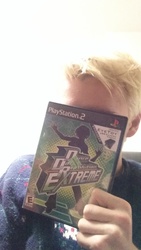 I put a lot of time and love into my website; other such projects like [PrettyBoy] fan translation group, RalEE.org, howler.space, and many, many other things (not to mention being in an engineering career-path!) soak up my time as well.
If anything I've written (either in my diary or my software) or anything I've created (e.g. [PrettyBoy] fan T/L) has helped you please consider making a donation to show your support. I'd love to hear from you!
I accept donations via the following:
Consider mailing me after making a donation to tell me a little about yourself: it reminds me that people appreciate what I do and also gives me the opportunity to learn a little about you too.
[PrettyBoy] Commissions
---
[PrettyBoy] is a fan translation group I run; we translate anime, manga and doujin-shi from Japanese to English. We accept commissions for small translation jobs and generally split the commission among the team; the per-page pricing for a translation & typesetting job is below:
| | Satoshi (s) | Bitcoin (BTC) | Approx. USD |
| --- | --- | --- | --- |
| Simple | 5000 s | 0.00005 BTC | 0.17 USD |
| Complex | 15000 s | 0.00015 BTC | 0.52 USD |
Pricing is generally weighed against the number of pages I need to touch; for instance if you want only part of a tanko-ban translated then I will not charge for more pages than I translate. Additionally SFX are extra because sound-effects are almost always a pain in the ass to re-draw.
If you want something translated just mail me first and I can quote you and we'll see if there's time to work on it. Hell, I might even do it for free if I really like it!
Server Costs
---
On top of everything, running these sites is not a trivial expense: here's a little tabluation of the servers' up-keep costs:
| | Monthly (USD) | Annual (USD) |
| --- | --- | --- |
| Electricity | $30 | $360 |
| Domain Names | N/A | $80 |
| E-Mail Relay | N/A | $20 |
| Dynamic DNS | N/A | $10 |
| | | $470 |
Keeping all these services on-line is not cheap; donating any amount is appreciated because it (in addition to being a confession of your love!) helps me to offset these server costs as well. Thank you!